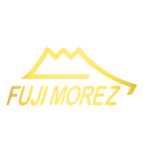 Fuji More-z Unique models
Every pair of More-Z scissors are hand made. Each pair has a unique serial number stamped into it to identify as yours.
Fuji More-Z professional hairdressing scissors have become a benchmark of quality in the salons. Using Japanese Sword production techniques ensures the finest cutting performance and durability that only a handmade product can achieve.
Display 15 Products per page